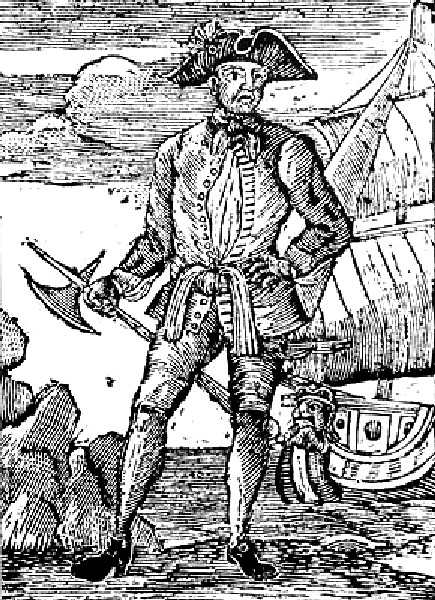 Edward England
Edward England (c. 1685–1721) was an Irish-born pirate. The ships he sailed on included the Pearl (which he renamed The Royal James) and later the Fancy, for which England exchanged the Pearl in 1720. His flag was the classic Jolly Roger — almost exactly as the one "Black Sam" Bellamy used — with a skull above two crossed bones on a black background. Like Bellamy, England was known for his kindness and compassion as a leader, unlike many other pirates of the time.

England was born Edward Seegar in Ireland around 1685. He took part in Henry Jennings' expedition for the sunken 1715 Treasure Fleet off the coast of Florida, and then began sailing with Charles Vane in 1718. Upon Vane and other prominent pirates accepting the King's Pardon, England and some of his men sailed for Africa.
Along his way he spawned the career of Bartholomew Roberts, among others. In 1720, near the African island of Comoros, England and his men got into a violent conflict with James Macrae. After 10 days of hiding on an island, England and Macrae agreed to a peace deal, upsetting England's crew; he was subsequently voted out as captain and marooned on the island of Mauritius. After four months, England and the loyal crewman that had been stranded with him managed to build a boat and sail to a pirate safe haven in Madagascar. He died sometime in the winter of 1720–21, possibly from tropical disease.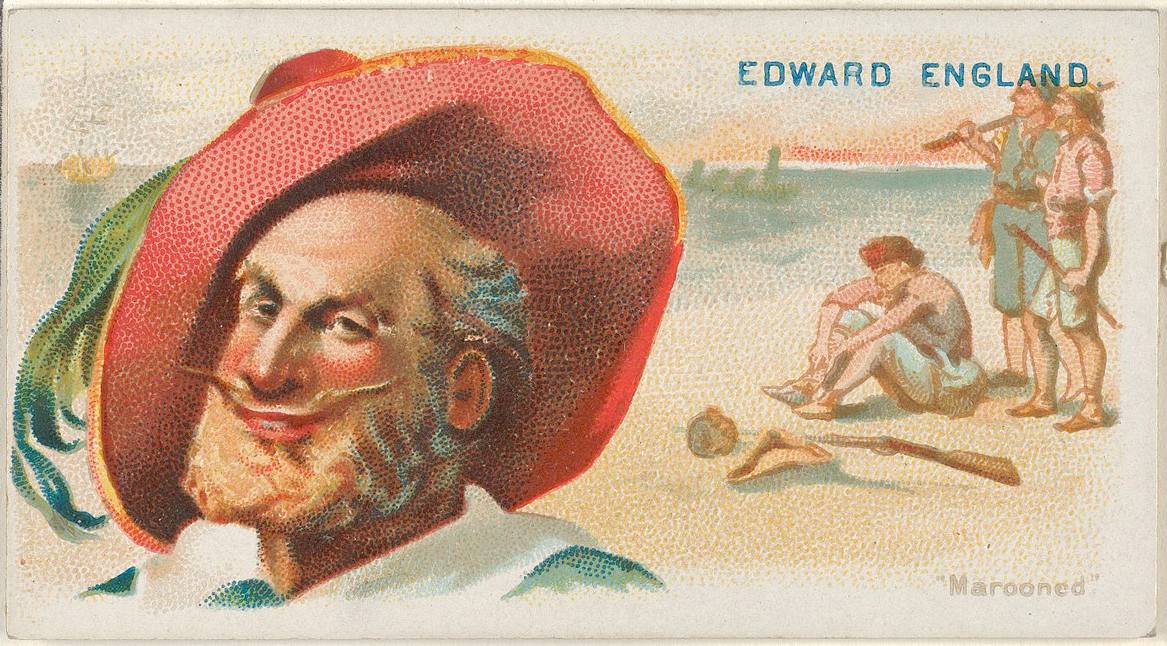 TREASURE ISLAND
England was marooned on Mauritius (known from 1715–1810 as Ile de France) with three other loyal crew members. They were put ashore without adequate provisions, and were forced to scavenge.

One of the men marooned with England, who had also defended Macrae, was described as "a man with a terrible pair of whiskers and a wooden leg, being stuck round with pistols," and is said to have been the model for Robert Louis Stevenson's character Long John Silver, though this is uncertain.

After about four months, the men built a small boat and managed to sail to the pirate haven of St. Augustine's Bay in Madagascar.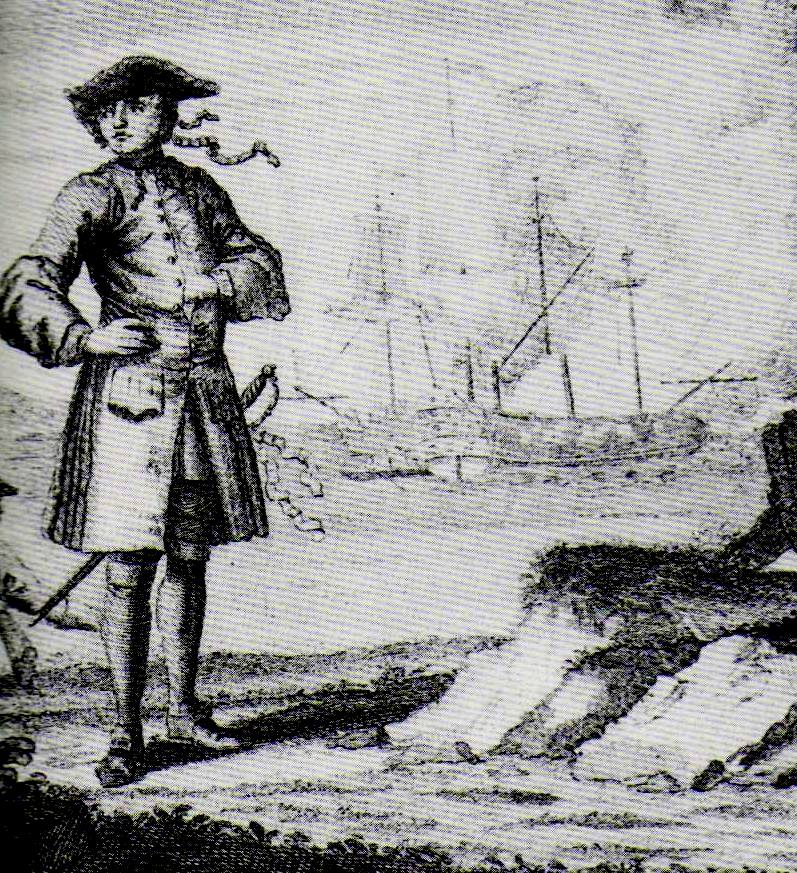 LEGACY
England's son John eventually did as his father had wished and named his son John as well. This tradition continued among England's descendants.

Edward England is known today as one of the more humane pirate captains of the Golden Age of Piracy. According to Captain Charles Johnson:

"He had a great deal of good Nature, and did not want for Courage ; he was not avaritious, and always averse to the ill Usage of Prisoners received : He would have been contented with moderate Plunder, and less mischievous Pranks, could his Companions have been brought to the same Temper, but he was generally over-rul'd, and as he was engaged in that abominable Society, he was obliged to be a Partner in all their vile Actions."
Please use our A-Z INDEX to navigate this site